Hi friends, First of all, congrats for the CivilRead readers who got placed in Fluor Constructions and who got a call from TATA Company. Well, as I already Informed we gonna update with the latest openings in the top companies for every three days. Well, I am back with an opening for Civil Engineers Freshers (LODHA CONSTRUCTIONS HIRING CIVIL ENGINEERS) with good package. Don't miss this wonderful opportunity and don´t give up a chance. Remember one thing I m not assuring the job for you but I can help you to direct the best job where to apply and how to apply. Hands up your fingers on keyboard guys, be ready with your resumes and apply for this. Don't worry if you do not have a resume I'm uploading the best in a class resume for your reference. If you already hold the best resume don't download it. Attached resume is only for noobs!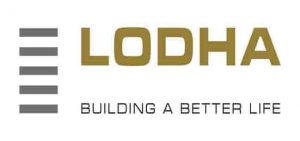 LODHA GROUP HIRING CIVIL ENGINEERS 
About The Company:- 
Established in 1980, privately held Lodha Group is India's No 1 real estate developer and amongst the world's select multinational real estate developers with presence in India and the United Kingdom. (LODHA CONSTRUCTIONS HIRING CIVIL ENGINEERS)
The company is one of the most profitable players in India and the largest by sales for three consecutive years. It achieved net sales of INR 7,790 Cr for FY 14-15 and INR 7,520 Cr for FY 13-14 with INR 8,092 Cr in FY 12-13 and INR 3,911 Cr in FY 11-12.
Lodha Group is one of the largest corporate entities in Mumbai, with over 3,870 direct associates and over 25,000 workmen at its sites. It has the largest technical manpower in real estate (1,800+ engineers, 800+ management professionals, 150 designers and architects) supporting an 1,800 strong construction management team. The company also comprises of over 550 marketing and sales professionals, supported by 300 customer care representatives. The group is also the largest premier B-school recruiter, having employed over 300 fresh graduates.
Job Requirements for LODHA CONSTRUCTIONS HIRING CIVIL ENGINEERS :- 
For LODHA CONSTRUCTIONS HIRING CIVIL ENGINEERS  Job Experience of execution in infrastructure / residential project/s. Ability to manage site supervisors and contractual labour,Ability to work under pressure & Co-ordination skills
How to apply:- 
Click on the below mentioned link and Submit Resume Here 
After directing to their Website Click on "Apply without Registration"
Add your Basic details Name, Email and Upload Your Resume
If you dont have resume you can download the best resume Here 
If you are eligible you ll get a Interview Letter from them to your email. So, check email regularly.
Civil Read wishes you all the best!
#1 JOB DESCRIPTION:  Site Engineer (infrastructure Works)
Qualification :  Diploma / B.tech /B.E (Civil Engg)
Experience : 2-6 Years
Salary : 6.0 Lac- 8.0 Lac per Annum
#2 JOB DESCRIPTION:  Finishing Engineer (interior Works)
Qualification :  Diploma / B.tech /B.E (Civil Engg)
Experience : 2-7 Years
Salary : 6.0 Lac- 8.0 Lac per Annum
#3 JOB DESCRIPTION:  Manager & Deputy Manager- Project Management & Co-ordination
Qualification :  Diploma / B.tech /B.E (Civil Engg)
Experience :  Years
Salary : 8 Lac+
#4 JOB DESCRIPTION: DGM / GM – Structural Design
Qualification :  Diploma / B.tech /B.E (Civil Engg)
Experience :  10+ Years
Salary : 12 Lac+
How to Prepare for Civil Engineering Interview?  Tips to get job for sure -Click Here
Civil Read wishes you all the best!!
Fed up with the Naukri and Monster frequent updates on Jobs. Confused with which Job to Apply? we are here to help you. Filtering the best jobs from leading websites and guiding you the perfect job to achieve.  From now we are updating our Job page for every three days so that you can apply new job for every three Days. Hope you love this? Don´t forget to add comments and suggestions down. We are very happy to help you 🙂 Don´t forget to Share our website..
Tags: Civil engineer/openings for civil engineer freshers/vacancies for Civil Engineers / Civil Engineers freshers jobs
Most Important: Also learn about 16+ Different types of Slab  
For Instant updates Join our Whatsapp Broadcast. Save our Whatsapp contact +9700078271 as Civilread and Send us a message "JOIN"

Never Miss an update Click on "Allow US" and make us allow or Click on Red notification bell at bottom right and allow notifications. Stay tuned! More are updated Soon!!.
Civil Read Wishes you ALL the BEST for your future..
Share With Your Friends| Sharing Is Caring:)