Hi friends, First  of all congrats for the CivilRead readers who got placed in Fluor Constructions and who got call from TATA Company. Well, as I already Informed we gonna update with the latest openings in the top companies for every three days. Well, i am back with an opening for Civil Engineers Freshers with good package. Don't miss this wonderful opportunity and don´t give up a chance. Remember one thing I m not assuring the job for you but I can help you to direct the best job where to apply and how to apply. Hands up your fingers on keyboard guys, be ready with your resumes and apply for this. Don't worry if you do not have a resume I'm uploading the best in a class resume for your reference. If you already hold the best resume don't download it. Attached resume is only for noobs!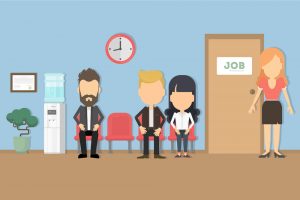 V.R. CONSTRUCTIONS CALLING FOR CIVIL ENGINEER FRESHERS 
Qualifications Required:-
BE / B Tech in Civil Engineering with minimum 60%.
Education:UG -B.Tech/B.E. – Civil
Salary : 2,00,000/- to 4,50,000/-
HOW TO APPLY for VR Constructions  (Hiring Civil engineers Freshers):-
First of all you have to Visit their website from below mentioned links.

Click on Submit Resume Here 
Enter your Basic details and attach your updated resume.
Browse Your resume from the PC or Mobile (If you Don't have resume download the resume from at the end of the post)
Write a good cover letter in the Message section. It gives good  impression for the recruiter. If you Don't have (Download sample cover letter from the bottom of the post)
Use professional email id. Dont include irrelavant words in your email id. (For example, [email protected] it doesnt look like good. Use [email protected] it looks professional.)

All the best.
#1 VR Constructions  vacancies for Civil engineers freshers:- 
Job Description:-
Qualification        : B.E/B.tech Civil engineer
Experience            : 0 years, (Fresher)
Requirements      :
Prepares construction budget by studying home plans; updating specifications; identifying and projecting costs for each elevation.
Evaluates offers to purchase by costing changes, additions, and site requirements.
Obtains bids from vendors and subcontractors by specifying materials; identifying qualified subcontractors; negotiating price.
Maintains cost keys and price masters by updating information.
Resolves cost discrepancies by collecting and analyzing information.
Prepares special reports by collecting, analyzing, and summarizing information and trends.
Maintains quality service by following organization standards.
Maintains continuity among corporate, division, and local work teams by documenting and communicating actions, irregularities, and continuing needs.
Download Sample resume from below
Download Sample Cover letter from Below 
Civil Read wishes you all the best!!
Fed up with the naukri and monster frequent updates on Jobs. Confused with which Job to Apply? we are here to help you. Filtering the best jobs from leading websites and guiding you the perfect job to achieve.  From now we are updating our Job page for every three days so that you can apply new job for every three Days. Hope you love this? Don´t forget to add comments and suggestions down. We are very happy to help you 🙂 Don´t forget to Share our website..
Tags: Civil engineer/openings for civil engineer freshers / vacancies for Civil engineers /
Most Important: Also learn about 16+ Different types of Slab 
For Instant updates Join our Whatsapp Broadcast. Save our Whatsapp contact +9700078271 as Civilread and Send us a message "JOIN"

Never Miss an update Click on "Allow US" and make us allow or Click on Red notification bell at bottom right and allow notifications. Stay tuned! More are updated Soon!!.
Civil Read Wishes you ALL the BEST for your future..