Main and Mini projects for Civil Engineers Academics:
Hi Civil Engineers! Thanks for being with the Civilread Community we appreciate your time in whatsapp group and in forum for solving the civil engineers issues in site and in academics as well. In the starting of this month i have received a huge messages to suggest a Mini and Main projects for their last year academics. As per my knowledge i have suggested some, but i want everyone to participate and share the same to the juniors. To do this i have created a form where the seniors entered their unique ideas and their academic projects. We have structured those projects and made a huge list. As of now we are sharing the project names, soon we gonna add some more content related to that specific topic. Hope these projects may definitely bring more ideas.  We thank each and everyone who spent their time and suggested the projects.
Are you a senior? haven't suggested projects for your Juniors? Suggest some in the comments.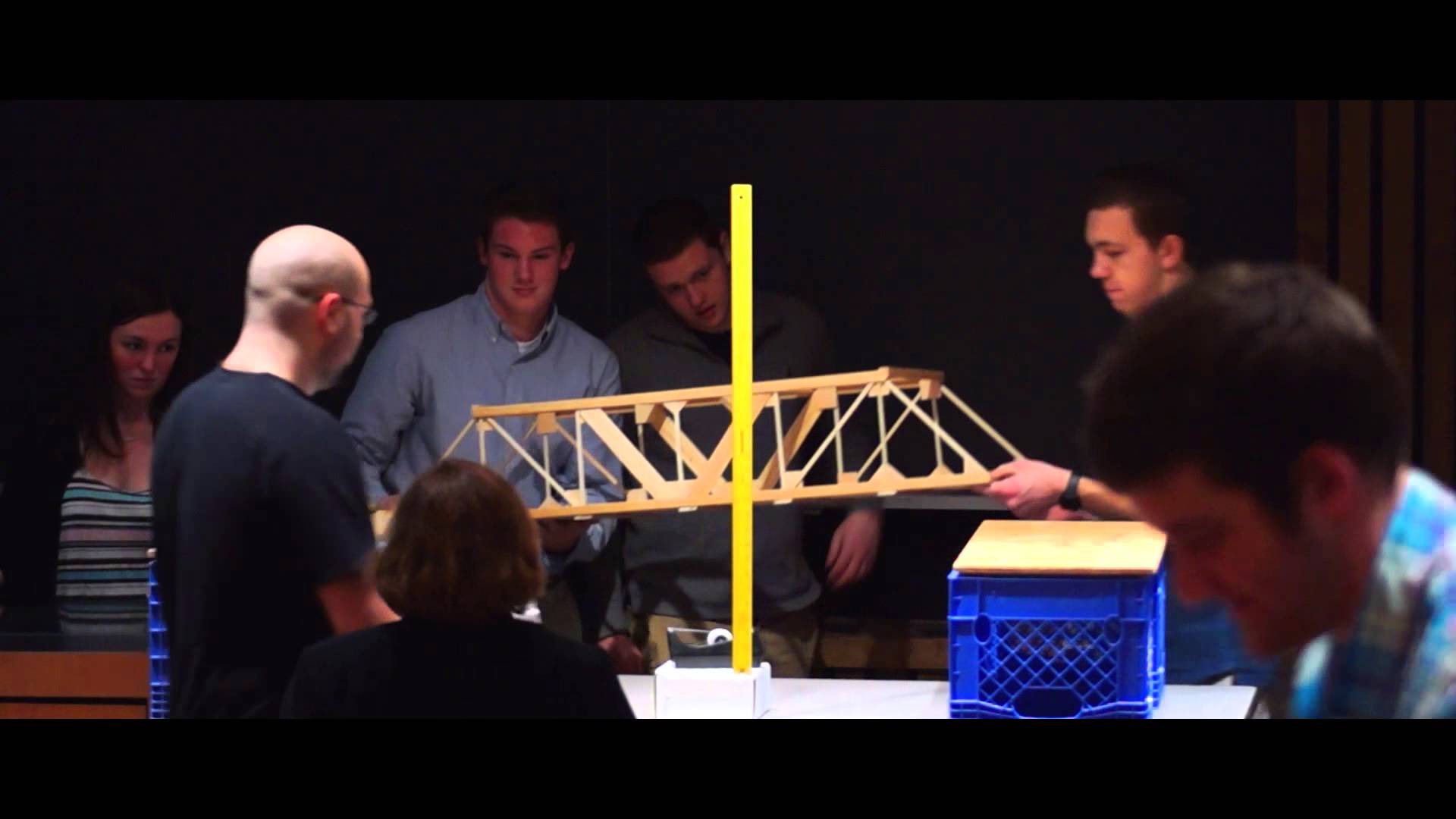 CivilReader Name
Project Name
Srinivas, Mani Kumar
Steel structural buildings(or) detailed cost estimation and former work types.
Md Noor & Babu
Design of flexible pavement;
A study on steel superstructure rail cum road bridge.
Pranav, Pillai
Base isolation system for multistoried building
Raja, Roy
Design of Transitional shelter with the help of Staad.pro vs8i and autocad. For natural Disaster affected area
Srinivas, Mani Kumar
Steel structural buildings(or) detailed cost estimation and former work types.
Pranay, Kamdi
Earthquake resistance structure

Harshit, Jain
Evaluation of traffic safety and security. Advanced rural transport management.

Vikram, Singh
Design of Bubble deck slab
Veera Pj
1.urban water demand management and schemes
2.Rural water demand management and schemes
3. Rain water harvesting

Sunil
Comparison of GFRG panels building with conventional building

Jitendrasinh Thakor visnagar
Evaluation and improvements measures of flexible pavement road
Mer Devang
Fiber reinforced concrete
Nedhunuri Srikanth
Design and drawing of surplus wear of mi tank
Raja Sekar

Slab made by using Ferro cement.
Second list of Main and Mini projects for Civil engineers:
CivilReader Name
Project details
Sahana
Application of civil engineering in defence

Construction Technology used in defence war fields

Vasanth
Eco construction methods
Replacement of sand in concrete & plastering

Ankur Kumar
Low cost housing
Kalidhass Gokul
experimental study on geopolymer tiles
Prakhar Sharma
Application of the finite element method to skeletal structure
Dipesh Joshi
Diagrid Structure
Mehboob Jindani
Displacement based Seismic Analysis and design
Rahul Chouhan
1. No Fines Concrete or porous Concrete
2.Soil Quality Analysis in Industrial Zone
3.Assessment of Irrigation Water Quality Index
Ground Water Quality monitoring in industrial zone

Sagar Kumar
Head Quality Engineer, Haryana

1. Design mix M40 using rice husk.
2. Intermission of bridges
project on light transmitting concrete

Saif Qureshi
Seismic analysis of a 4 storey building by Pushover analysis using etabs software
Amol More
Study of seismic responses of multi storied RCC Structure with mass irregularity
Muhammad Majeed
Contaminant Transport through soil media moddeling
Avi Avinash
Design and estimation of rigid pavement with fine aggregate by partial replacement of red soil
Harika Sakshi
1. Analysis and design of steel Chimneys
2. Netzero buildings

Aman Sahu
Design of Suspension bridge
Prakhar Yadav
Mini-California bearing Ratio test for stabilised soil using plastic as binding material
Vishal Tambe

Comparative study of rcc and steel composite structure using etabs or any other designing and analysis software

Pranesh G

Self curing concrete
Sham Kakade
Partial replacement of fine agreggate by recycled plastic waste
Siva Kumar

1. A laboratory investigation of using waste rubber in bitumen concrete

2.Partily replacement of bitumen with plastic

Some more projects suggested by our civilread members from whatsapp list. Do you know? we have a 10000 members in our Whatsapp broadcast! Wanted to join our broadcast? Save Whatsapp number +919700078271 as Civilread and send us a message "JOIN" we add you in our list and in group as well.
CivilReader Name
Project Details
Dasari, Meena
1.Design of a single story residential building
2.Design of slope for stability of different soils
3.Design of road intersections
4.Rain water harvesting system
5.Tunnel design
6.Water tank design
7.Rural sanitations of villages
8.Construction of a low cost house
9.Low cost roofing tiles
10.Bio-gas plant
11.Low cost grain storage structures
12.Survey of construction materials in our surrounding places
13.Investigation of ground water resourses in our surroundings
14.Design of new invention structures like under water constructions, metro structures, glass structures, plastic roads, etc..
15.Earth quake resistant structures
Ram, Chandra
1.Improvement of landfill waste soil to construction purposes.
2.use of dampers in high rise buildings
Ganesh
Land use & Land cover Analysis
Amit, Kumar
Replacement of cement with fly ash, coconut husk ash
Dasari, Meena
Use of plastic waste in construction of roads,
Bhaskar, K
Analysis and design of buildings
Ramesh, Naik
Polymer concerte
K. Omkar
Utilisation of waste plastic in fabrication of plastic-soil brick.
Sharath, Javare
Application of crushed bricks in black cotton soil as road application
Balabhadra, Sena
QA /QC in RCC structure in Rly project
Anji, Singamsetty
Experimental study of light weight concrete using sawdust
VAMSI KRISHNA, PEETHA
MARINE DREDGED SOIL STABILIZATION BY USING NATURAL AND ARTIFICIAL FIBERS
Ramkumar, B
Analysis and Design of Hyperbolic cooling tower (Advaced Structure)
VEERENDRA, VADDE
About CONSTRUCTION MATERIALS AND ESTIMATION AND COSTING
Abubakar, Sadiq
Construction of Overhead bridge
Mayur, Darkunde
Use of chopped Basalt Fibre in concrete
Karthik, Karthi
Earthquake resistant project
Ramkumar, B
Marine civil structures
Manazir, Ahsan
Analysis of groundwater quality of a specific city.
Harun Basha, Noorullah
Stabilization of soil by encased and non encased stone column
Dhiraj, Shaw
Marshall method of mixed design
Farooqui, yunus
Bio medical waste management
Abhishek, Anand
1. Waste Plastic Fiber Reinforced Soil
2.Self Healing Bacterial Concrete
Krushna, mane
Stabilization of black cotton soil by addtion of fly ash
We hope that the above mentioned list give more ideas on the Main and Mini projects for your academics. Soon we add more projects on the same page. If needed bookmark this page or subscribe as mentioned  below.
Different types of loads on a structure 
Safe Bearing capacity of Soil & SBC values of Different types of soils
For Instant updates Join our Whatsapp Broadcast. Save our Whatsapp contact
+91-9700078271 as Civilread and Send us a message "JOIN"

Never Miss an update Click on "Allow US" and make us allow or Click on Red notification bell at bottom right and allow notifications.
Stay tuned!
Civil Read Wishes you ALL the BEST for your PROJECT.