Geotechnical problems are one of the primary issues faced by civil engineers during an initial phase of construction. Through Geotechnical reports, one can analyze the soil bed.
To proceed with excavation one must be totally aware of the soil conditions as some area contain overburden soil ranging from stiff to hard, lean to fat clay with varying amounts of sand in it. This may also comprise Boone formed due to mining of lime and chert stone. The construction site of multiple geology demands multiple foundations and support systems as needed by foundations of the structure.
Overburden stabilization and protection of piers become the necessity of complex construction site. Given the abundance of weathered rock and clay, soil nails are selected to provide excavation support system.
The soil condition of the site consists of the variety of conditions such ultra-hard strata of lime or basalt rock which make excavation process tiresome. Hard soil conditions may lead to the scenario where excavation work may leave a dent on project finances.
These issues can be easily catered by adopting latest compacting excavators. These excavators are generously known for their high performance, compact size, and versatility. These latest excavators are designed in order to cater needs of construction sites with compact work area and hard soil.
Today, we are going to explain you about New innovations in Geo-technical Engineering which are very useful to at various situations.
Extended excavator attachments:
These rock drill attachments come with the facility to reconfigure its existing rock drills when construction site condition demands longer strokes.
They have to deliver longer strokes while remaining aligned with an excavator and provide a mast of 7.6m. Since the complexities of the structure are increasing so are the geotechnical requirements, with this excavator rock drill attachments one can easily install 40 ft micro pile with the only single operator.
Drills come with highly versatile attachments that can offer rock drilling at 360⁰ rotation which can be also enhanced by providing an extra rotor which also enhances its drilling capabilities in any angle of horizontal and vertical drilling.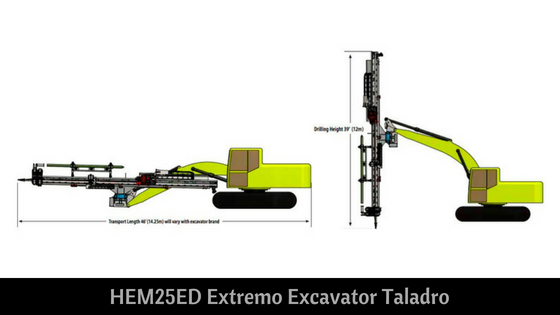 These drilling attachments to excavators come with quick couplers which assist rapid attachments and change-out time which can progressively be utilized in a faster excavation of construction site. These attachments also run on hydraulic and electric power components which make it installable on any excavator.
Mini excavators drill attachments:
In the current situation, one does not need to have high capacity excavators when one can achieve similar effects in 5 to 8 tons mini excavators.
Mini excavator attachment are powered with high-end drilling actions consisting of installments of rock bolts, micro piles and soil nails in residential areas which are highly prone to limited access for heavy machinery for construction purpose.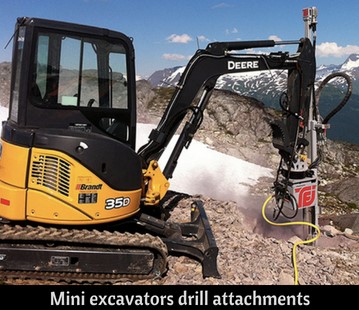 Mini Excavator attachment come with unique hydraulic drifters run by high-class automatic stroke adjustment technology that brings full percussion power while being engaged in drilling activity. It also has an innovative swivel that can be utilized to pass water, air, grout within it to accommodate hollow bar soil nails.
You can also read:- 
Skid steer drill excavator attachment:
The latest skid steer attachments for excavators are are solely designed with the objective to be utilized collectively with excavators and loaded with rotary heads to perform high-end applications such as augers, rock drilling, coring, mud and air rotary applications.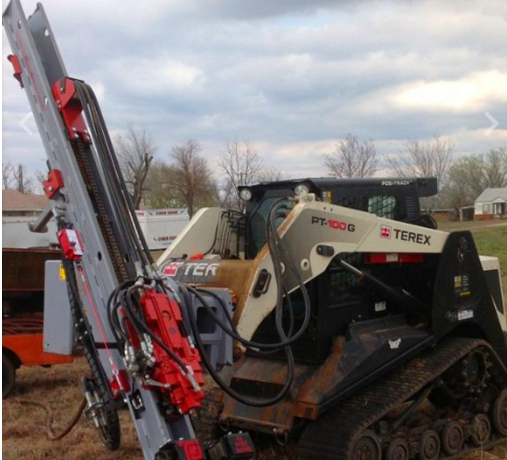 These excavator attachment come with cylinder and chain style feed system which exponentially increases its performance and efficiency while performing the task.
Attachments to excavators come with highly optimized manually operated hydraulic controls which facilitates operator in control room to perform multi-task at a single for the duration of time.
Skid Steer Drill attachments come with a universal mounting plate that helps attachments to be fixed on any machine.
You can also refer more information about new Drilling equipment from TEI Rockdrills
For Instant updates Join our Whatsapp Broadcast. Save our Whatsapp contact +9700078271 as Civilread and Send us a message "JOIN"

Never Miss an update Click on "Allow US" and make us allow or Click on Red notification bell at bottom right and allow notifications.
Stay tuned!
Civil Read Wishes you ALL the BEST for your future.